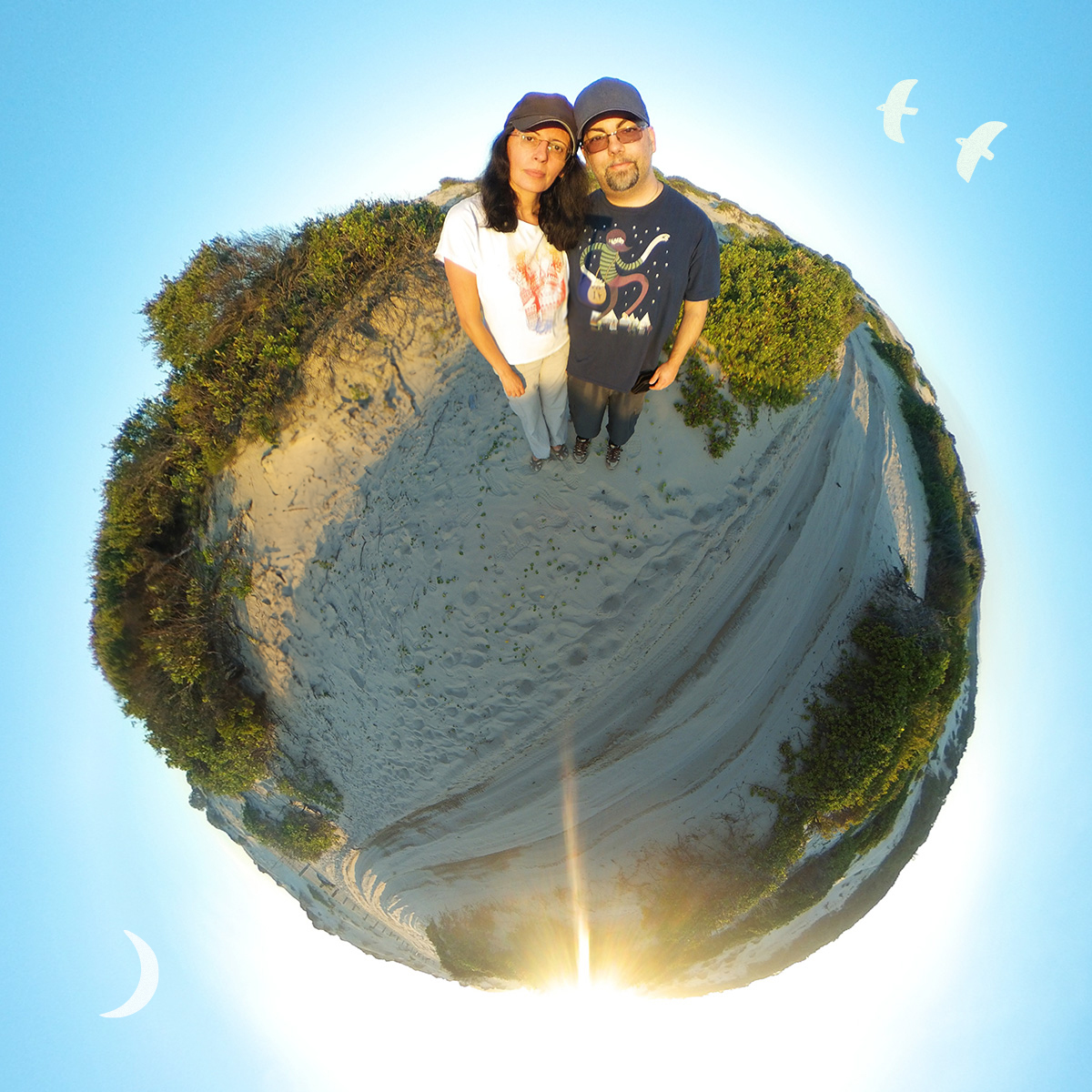 We are a small creative studio based in Tapawera, Tasman.
We care deeply about our clients and our work. We put honesty and trust at the centre of what we do.
We are all about building long lasting relationships.
In 2001, two imaginative minds, Danny Sugar and Ana Aceves, joined forces in the UK. A decade later, their journey led them to Christchurch, and after a twist of fate with the February earthquake, Sugarcube Studios found its groove in Richmond and later nestled itself in the tranquil beauty of Tapawera. Now, their creative energy spans New Zealand and beyond.
With a combined artistic experience of over 20 years, Danny and Ana are your go-to team for all things graphic and digital design.
But what truly sets them apart is their way of collaborating. They're not just design experts; they're creative partners. By working closely with clients, they cook up inventive, down-to-earth solutions that not only meet the challenge but also ignite that spark of inspiration.
And here's their secret sauce: they're not just here to design; they're here to make businesses shine and thrive through their creative wizardry.
Ana is responsible for developing all key creative concepts on our design projects. Ana has over 25 years experience as a senior graphic designer and art director.  During her time in London she worked for some of the world's leading communications and interactive agencies such as Grey, XM London and Wwav Rapp Collings.
Since co-founding Sugarcube Creative Studios, Ana has created a number of brands for media organisations and businesses.
She is also an artist and illustrator, click here to see her personal portfolio, and here to see her LinkedIn profile.
Danny is responsible for the technical implementation of our design work. Danny has a great deal of experience in disciplines ranging from illustration and design to animation, 3d modelling and video.
As co-founder of Sugarcube Creative Studios, Danny complements Ana's creative flair and direction with his artistic and broad technical knowledge to successfully complete projects of the highest calibre while meeting the most challenging of deadlines.
Danny is also a keen musician and producer.
Approachable
Caring and respectful
Creative flair
High production values
Craftsmanship
Practical
Insight